Looking to make your own DIY facial serum? Who wants to pay $40-120 for a chemical based product when you can make your own healthy version for a fraction of the cost that will even work better then the commercial products!
This incredible serum recipe is great for everyone not just for mature, aging skin.  It benefits anymore who is looking to rejuvenate dull or tired-looking skin and regular use will promote healthy radiant glowing skin!
I must tell you, it smells amazing. The lavender in it is so calming at bedtime and helps you relax and fall asleep.
The Benefits – Designed to moisturize and heal dry skin, balance skin tone, improve texture and elasticity and reduce fine lines/wrinkles. Best if all it gives skin a plump, youthful glow!
The serum is 100% natural and can easily be 100% organic  if you select organic carrier and essential oils. It's your call !
Supplies you will need: ( I love to order from Voyageur Soap & Candle)
You can use a maximum of 8-9  drops for each essential oil in your 25ml carrier oil bottle ( the general rule of thumb is two drops of essential oil per 5ml carrier oil)
***Please always check the safety info as many oils are not recommended for pregnant or nursing mothers and/or other health conditions. Also do a patch test first!
You can use just one carrier oil or a blend. It's really up to you. I prefer a blend to reap the benefits of each oil.
HOW TO USE
Apply a few drops ( you don't need much) into your hands and rub your hands together to warm the serum. With your fingers, dab a small amount of serum on your face, neck, and décolletage. Very gently pat face until fully absorbed. This formula is gentle enough to use around eyes, although please avoid getting it into your eyes.
Some of my favourite carrier oils for mature skin are: 

Rosehip oil : Regenerating, rejuvenating and healing. A light, non-greasy oil that is quickly absorbed. Rosehip seed oil contains tretinoin (a form of vitamin A) which helps to repair damaged skin, acne and reduce wrinkles and scars. One of the best oils for mature skin, it is a good source of essential fatty acids (omega 3 and 6) which assist with skin regeneration. Rich in linolenic acid which helps with UV damage, fine lines and wrinkles and vitamin C and beta carotene, both of which are antioxidants. A truly wonderful oil for facial serums and effective in small amounts (as little as 10% of your product).
Sweet Almond Oil : Rich in vitamins A, B, E and K; firms and smoothes skin; soothes irritation and itching; moisturizes and softens.
Jojoba oil : Balancing, softening, soothing. Balances sebum production so great for oily skin, acne or dry skin. Anti-inflammatory, may be used to treat eczema and psoriasis. Light and well absorbed.
Macadamia nut oil : Emollient, rejuvenating, easily absorbed. A beautiful light facial oil. Excellent for anti-aging and anti-wrinkle blends due to its high content of palmitic acid which slows the aging process. Also rich in oleic acid which assists with skin cell regeneration and is softening, smoothing and moisturizing.
Borage Seed Oil : Extremely rich in essential fatty acids, particularly GLA. Well suitage for all skintypes and promotes skin elasticity.
Essential oils that work wonder for mature skin are:
Carrot Seed Oil : Carrot seed oil is high in antioxidants, it's a natural for any anti-aging skin formula. These components can help protect your skin from environmental stressors.What's amazing about carrot seed oil is its ability to rejuvenate the look and feel of your skin. Scientists think this has something to do with the "carotol," a primary component found in carrot seed oil. The oil also has moisturizing vitamin E and protective vitamin C, which work together to help bring new life to skin.
Frankincense – Famous for its skin preserving and regenerating qualities. A cytophylatic oil which means it aids the process of skin cell regeneration. Tonifying and rejuvenating, its one of the most important oils for improving skin tone and treating aging skin as well as reducing scar tissue. Best to avoid in the first trimester of pregnancy.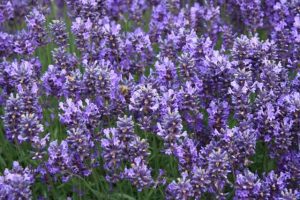 Lavender – Wonderful for all skin types and great for mature skin as it has powerful skin preserving qualities (cicatrisant) and is a wonderful aid in the process to regenerate cells (cytophylactic). The soothing and anti-inflammatory action of lavender oil will also have a balancing action on the skin and can be used for dermatitis, eczema, psoriasis, and acne. Helps the skin heal faster and with less scarring. Avoid in the first trimester of pregnancy.
Geranium – An extremely valuable oil for skin care because of its antiseptic, astringent, balancing and cicatrisant qualities which make it effective for the treatment of oily, greasy, congested, acne-prone skin and eczema. A wonderful balancing oil it works to balance the production of sebum (the skin's natural oil) making it suitable for dry or oily skin. It has wonderful skin repairing and preserving qualities with the additional benefit of the wonderfully floral and sweet aroma. Do not use in pregnancy.
So here it is…my favourite formula for Anti-Aging and Rejuvenation!
Anti-Aging Facial Serum
5ml rosehip oil
5ml sweet almond oil
4 ml borage oil
3 ml jojoba oil
3 ml macadamia nut oil
4 drops frankincense essential oils
4 drops of carrot seed oil
4 drops lavender essential oil
4 drops of geranium oil